SGML/XML Conversion
In keeping with our core value of supporting our clients' business needs, Triad strives to maintain compliancy with industry standards to improve our ability to deliver on current and future projects.
In today's business world, companies are increasingly using SGML (Standard Generalized Markup Language) and XML (Extensible Markup Language) as system-independent formats for quick and easy storage of large amounts of data.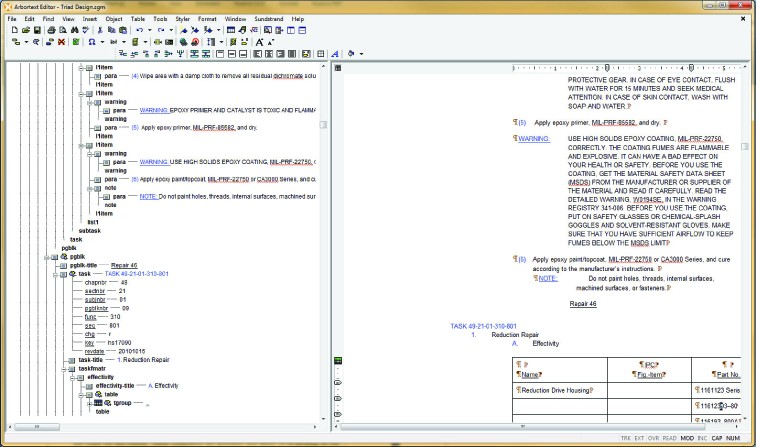 Our team of publishing experts have many years of experience working with all aspects of both SGML/XML writing and conversion of legacy data using commercial standards including ATA 100/iSpec2200, and S1000D as well as military specifications (38784, 40051/2361, 3001, NAVSEA, 87929). Triad can confidently author and publish current or legacy data to your desired specification and platform.